<!br><!IMG SRC="graphics/oven.png" ALIGN="center">




Since I, like so many others, love Baby Back Ribs I had to keep trying different recipes for them just because buying them already made has become pretty expensive.

And the " Fall Of The Bone " part is something, I think again, so many others enjoy as well !

Well a few years back I found this recipe for them on the " Jenny Can Do " blog which was run by " Jenny Jones " ( who is now retired ) and they are " Spot On Good ! ". I found the below video of her making them and " since I'm afraid this great recipe " might disappear over time I've included it on my website ..... without any changes.

The video of her making them is still currently on YouTube
and you can click below if you'd like to watch it:


" The complete recipe from her video is noted below
so you don't have to write it down if you watch ..... "
Now being from the " DelMarVa Pennisula " .....
I just had to put my own " Twist " on them
and made them with " Old Bay Seasoning " which are now my favorites .....


Ingredients: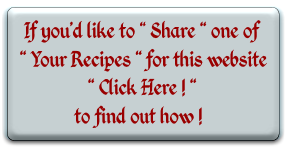 2 to 4 pound rack of Baby Back Ribs - ( of course you can use less or a little more if you'd like )
1 or 2 Lemons - ( these help tenderize the meat )
1 Large - Deep Aluminum Pan - ( helps to later stop splatter when on broil in your oven )
The Rub ingredients:
1/4 - cup of brown sugar.
2 - teaspoons of Chili Powder.
2 - teaspoons of Paprika.
1 - teaspoon of salt.
1 - teaspoon of oregano.
1 - teaspoon of mustard powder.
1/2 - teaspoon of garlic powder.
1/2 - teaspoon of onion powder.
1/4 - teaspoon of pepper.


Directions:
Set your oven to 300 degrees.
Cut excess fat off the topside of the rack. - ( " optional " )
Peel membrane off the underside of the ribs with a knife and paper towel.
( " helps the rub and lemon juice get into the meat and makes them fall off the bone " )
( NOTE: If you'd rather pick them up and chew on them " Leave The Membrane On ! " )
Cut each individual rib apart.
Cut lemon in half and squeeze the juice all over the ribs and rub them to insure they all have some of the juice.
( " The lemon helps with tenderizing the rib " )
Mix all the rub ingrediants together.
Cover the ribs with the rub.
( " Instead of rubbing on try putting rub on aluminum foil on a backing sheet and press each rib into the rub - better coverage " )
Then put them in aluminum pan meaty side down.
Cover with foil .... shiny side up
Cook in the oven for 2 1/2 hours and use the rack in the middle of your oven.
Then pour off most of the grease from around the ribs.

To finish off on the Grill use a grill top basket otherwise rib meat will fall down inside your grill.

Set your oven to broil and also once again use the " rack in the middle ".
Broil the first side of the ribs for " 4 to 5 minutes ".
Remove from the oven and then using " kitchen gloves " carefully turn them over and baste the other side.
( If you use tongs, etc. the meat will fall off the rib - by flipping them with kitchen gloves by hand you can avoid that happening )
Baste the " second side " with your favorite BBQ sauce.
Broil the second side of the ribs for " 4 to 5 minutes ".
Take them out of the oven and let them sit for about " 5 minutes ".
And Serve .....


" Currently there are no tips ! "

Future coming side dishes to go with this meal include:



<!A class=noline HREF="notready.htm" target="_blank"><!IMG SRC="graphics/clickdeb00.png">

---


or at
( russpickde@comcast.net )


~ ~ ~ ~ ~ ~