After finding the " Jenny Can Do " blog a few years ago I went in search of her BBQ sauce that she mentioned. And again I didn't make any changes to it ..... It's also " Very Good Indeed ! "

With her recipe she noted the following:

" The beauty of this recipe is it's very flexible: more of this - less of that - no problem. Add cayenne or Tabasco if you like but I like it just this way, not too hot, sweet, and sticky. "



Ingredients: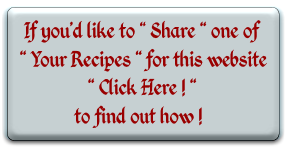 2 - teaspoons olive oil
1/2 - cup onion, finely diced
1 - clove of garlic, minced
1/2 - cup cider vinegar
1/2 - cup water
1/2 - cup ketchup
1/2 - cup brown sugar
2 - Tablespoons molasses
2 - Tablespoons spicy mustard - ( Jenny uses Guldens' Spicy Brown Mustard )
1 - Tablespoons Worcestershire Sauce
2 - teaspoons teaspoons chili powder


Directions:
Heat oil in a saucepan over medium-high heat and sauté onion & garlic for 2 minutes until golden brown.
Add everything else and bring to a boil.
Reduce heat and cook uncovered, stirring occasionally, for about 25 minutes.
Sauce with thicken as it cools.



" Currently there are no tips ! "



---


or at
( russpickde@comcast.net )

~ ~ ~ ~ ~ ~