( pronounced as Speedie Marinade )
If you don't know what " Speidie Marinade " is then you've never been to Binghamton, New York ( the captial of Speidie's ). It's one of the " best marinades " you'll ever taste for chicken and pork cooked on a grill. ( My favorite way on the grill is on Chicken pieces, cubed pork, and Pork Ribs ).

Every year in Binghamton there is a " week long Speidie Festival " and during the year about 1/4 of all the restaurants in Binghamton serve some type of meat marinaded in " Speidie ".

The below recipe is from one of the past " winners " of the yearly competion that is held.

" If you don't try this you are really missing out on something GREAT ! "

I actually have a hard time deciding if this marinade or the " Firemen's Marinate for Chicken " is the best to cook Chicken with on the grill ..... They are both " somewhat similar " but also " very different " .

And once you taste both you'll be asking yourself this question:

" Should I have Speidie or Firemen's Chicken at my next BBQ ! "



To watch a great video of
" 11 Secret BBQ Tricks "
From Grill Masters
The video includes:
" cleaning your grill with an onion " and how to
" make your grill so your meat won't stick using a potatoe " !
( Plus other great ideas )
Ingredients: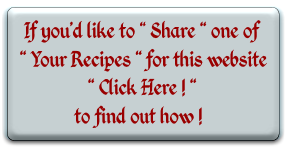 ( below mixture good for 3 lbs., or less, of meat )
1/3 - cup of oil
1/3 - cup of Apple Cider Vinegar
1 - teaspoon of salt
1 - teaspoon of dried Basil
1 - teaspoon of dried, crushed, Rosemary
1 - large dried, crushed, bay leaf
1 - teaspoon of Celery Salt
2 - teaspoon of Garlic Salt
1/2 - teaspoon of Pepper
Gallon size freezer bags for marinating

Directions:
Cut chicken or pork into small pieces to later stick on wooden or metal skewers.
If using pork ribs cut into 2 or 3 rib sections
( Remove the thin, translucent membrane because it's tough and will prevent any flavouring to get to the rib meat )
Add all ingredients into a bowl and stir.
Place cut up meat into a gallon freezer bag(s).
Pour mixture into each bag on the meat and mix well.
Marinate over night in the refrigerator ( at least for 12 hours ... 24 hours recommended ).
Grill and Enjoy !



The meat can be placed on a bun with or without cheese, fried onions, fried green peppers, or even mushrooms ( something like a Philly Cheesesteak is dressed ) ... Some folks even like to add hot grilled jalapeño peppers to this sandwich !

My favorite way to serve them is " simple on the skewers " ( no bread to get in the way of the flavor ) with a side of " Grilled Zucchini " cooked with an oil and garlic salt mixture on them and " Corn on the Cob " - and that my friend is a meal " MADE IN HEAVEN " !

---


or at
( russpickde@comcast.net )

~ ~ ~ ~ ~ ~