<!br><!IMG SRC="graphics/russorig.png" ALIGN="center">



Crustless Slow Cooker Pizza ..... If you want pizza " without the bread and low-carb to boot " ..... " then this is the Pizza For You ! " And when you make it you can personalize it just the way you want !

The meat in this " Crustless Pizza " serves basically as your crust for this pizza. Then you can simply top off your " Crustless Pizza " with any toppings you like !

Ingredients: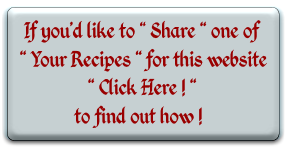 1 1/2 - Pounds of meat of your choice: - ( more or less as desired )

Ground Burger

Ground Italian Sausage

Ground Burger and Italian Sausage mixed

Ground Meatloaf Mix

Ground Venison

etc .....

Toppings for your crustless pizza are any ingredients your like:

Oregeno or other Italian seasoning

Minced Garlic and/or Garlic Salt

Pepperoni

Bacon or Ham - ( pre-cooked microwave bacon is good for this )

Cherry tomatoes ( cut in half ) or canned Italian Style diced tomatoes

Fresh Spinach

Black and/or Green Olives

Kalamata Olives

Red or sweet yellow Onion

Green, Red or Yellow Sweet Peppers

Mushrooms

Jalapeño Peppers

etc .....

1 - 14.5 oz. or 15 oz. jar or can of Pizza Sauce - ( See Tip #1 )
2 - 8 oz. bag of shredded Mozzarella Cheese
1 - 8 oz. bag of shredded Pizza Style Cheese or mixed Italian Style Cheese
Grated Parmesan Cheese - ( for topping )

Directions:
This is " exactly " ( with my options of ingrediants ) how I make my version:
On your stove top cook your meat of choice until no longer pink. - ( See Tip #2 )
( Our favorite way is using Ground Burger or a mix of burger and italian sausage - and I also cook some onion in with it )
Drain your meat and then spread it into the bottom of your Slow Cooker.
Sprinkle 1 - 8 oz. bag of shredded Mozzarella Cheese on top of your meat then mix the meat and cheese together.
Pour the pizza sauce on the meat and then spread it to cover the meat.
Sprinkle about 2 teaspoons of Oregano, 2 teaspoons of Basil, and 2 teaspoons of Garlic Salt on the sauce.
Then sprinkle all the remaining shredded cheese on top of the sauce.
Add Pepperoni and Green Olives on top of the cheese. - ( add your options here )
Sprinkle about 2 teaspoons of Oregano and 2 teaspoons of Garlic Salt on top.
Turn your slow cooker on low and cook for 3 hours.
And then, what we do, is top it with grated Parmesan Cheese and .....


" I like mine with two cans of sauce ! " ..... However that is a personal choice !

Pictured below are our three favorite Pizza Sauces to use for this recipe. My wife's favorite is the Chef Boyardee brand, which I lean toward also, since it is the only one that has " Cheese in the sauce " ( but it is also sometimes hard to find ) ..... The No. 1 brand in most trials nationally is the Don Pepino brand. All three of the below are available in most national chain grocery stores.




---

I prefer " adding a small onion " to my cooked burger or sausage for this recipe since I think the taste is actually improved by it. And this is also how I cook onion and burger together:

Now ... I know this takes " a little more time " ... however its actually a " great cooking technique " and one of my tricks for this meal and others as well. Whenever I'm cooking onion and burger ahead of time ( and that includes celery when needed ) to include in a meal like this one this is what I do:

I add about 1 Tablespoon of Olive Oil to my pan ...
Then I add the diced onion to my pan ... ( and celery when called for in a recipe )
Then, " by hand ", I break apart the burger into small bite sized pieces and place it on top of and covering the onion ...
Then turn on the burner to medium-low and slowly start cooking ...

Since it takes longer to actually cook the onion this give the onion time to soften up quicker ...
And also helps the onion flavor to slowly rise into the burger itself ...

Once I see the burger starting to change color then I start mixing it all together until the burger is no longer pink.
---
They help all the flavors to cook through your meal better making it more delicious ...
Within about an hour the " smell of the meal cooking " slowly spreads across the whole house ...
The smell actually creates an " anticipation " in everyone for the meal to come ...
And we all know that the " smell of food cooking helps us to enjoy the food as much as taste ! "

---


or at
( russpickde@comcast.net )

~ ~ ~ ~ ~ ~