Have you ever had " French Onion Soup ! " out in a restaurant ..... you like the flavor ..... but it turns out to be basically broth with a piece of bread and melted cheese ..... and if your lucky a very few little onions mixed in ? Well I sure have and it's disappointing for sure .....

Finally, a delicious " French Onion Soup " that my wife and I truly enjoy and love ! All I can say about it is " Ahhhhhh Yeah ! ..... One more bowl please ! "

I found a base recipe that someone else started cooking using a " Slow Cooker " ..... but as always I had to change it up a little since it just wasn't up to my taste bud standards. " However ... It is quite a chore to make " ..... between cutting the onions and getting them ready for the slow cooker will take you about " an hour " in front of your stove ..... " But the results are well worth it if you truly like French Onion Soup ! "
There is a quicker way to make this French Onion Soup ...
besides the long way described in the below recipe.
However the taste is only ok on the quicker version ...
and not as good as the below recipe.
See Tips & Ideas " # 4 " below for the quick version.
Ingredients: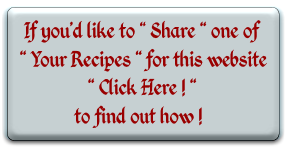 6 - Tablespoons butter
4 - large yellow onions, sliced and separated into half rings - ( see Tip #1 )
1 1/2 - Tablespoons of white sugar
1 - Tablespoon of worcestershire sauce
2 - cloves garlic, minced
1/2 - cup cooking sherry
2 - 32 oz. cartons of Beef Stock
1 - 10 1/2 oz. can of " Campbell's " Beef Consomme - ( see photo below - or use a can of Campbell's French Onion Soup )
1 - teaspoon each of salt and pepper
1/4 - teaspoon of dried thyme
1 - Bay Leaf
Sliced or " shredded " gruyere, mozzarella, provolone, swiss, or your cheese of choice - ( see Tip #2 )
French Bread - ( cut into thick slices )

Directions:
Heat butter in a large, heavy pot over medium-high heat until melted.
Add sliced onions, cook and stir onions until they become translucent, about 10 minutes.
Sprinkle onions with sugar and reduce heat to medium - ( the sugar helps the onions to carmelize )
Cook, stirring almost constantly, until the onions are soft and browned, at least 30 minutes.
Stir in garlic and cook until fragrant, about 1 minute longer.
Stir sherry and worcestershire sauce into onion mixture and scrape bottom of pot to dissolve small bits of browned food from the pot.
Transfer onions into a slow cooker and pour in beef broth and can of Beef Consomme.
Season to taste with salt; stir in thyme and bay leaf.
Cover cooker, set on High, and cook 4 to 6 hours - ( If desired, set on Low and cook 8 to 10 hours )
( PS. " I always cook mine on high for minimum of 6 hours which I believe gives it a better taste " )
About 10 minutes before serving, set oven rack about 8 inches from the heat source and preheat the oven's broiler.
Arrange bread slices on a baking sheet.
Broil bread slices until toasted, 1 to 2 minutes per side.
Fill " oven-safe soup crocks " 3/4 full of onion soup and float a bread slice in each bowl. - ( see Tip #3 )
Top with about 2 tablespoons of cheese mixture per serving.
Place filled bowls onto a baking sheet and broil until cheese topping is lightly browned and bubbling, about 2 minutes.
Serve and .....


The best way to slice Onions for this recipe is by using a Mandoline ( see photos below ) ( If you don't have a Mandoline and you like to cook ... your just crazy not to have one )

They are great for slicing pototoes, carrots, squash, etc.
I found the one in the photo below for about $20.00 on Amazon .....

There are three different ways to serve your soup:

The traditional way - Which is to drape 2 slices of cheese over the top of bowls before placing them under the broiler.
A new way - Which is to put " shredded cheese " just on the bread before placing them under the broiler.
My favorite way - After the bread is toasted under the broiler ... I cut the bread up in chucks, put them in the soup bowl, and add " shredded cheese " on top and sometimes I use the broiler and sometimes I don't ... and it looks like the below photo.
My favorite cheese for this is " shredded swiss cheese " on top and sometimes I use the broiler and sometimes I don't ... and it looks like the below photo.


My wife and I have 2 different size oven proof bowls :

The " Little " Italian bowl shown in the photo above ....
and a " Bigger " Mexican bowl that holds twice as much ... ( and I always choice this " Bigger " bowl )

The quick version is this:

Instead of " carmelizing your onions " simply turn your slow cooker on High and melt your butter, add the uncooked onion along with all the rest of the Ingredients .... cover and cook on high for 6 hours or on low for 10 hours ...
However remember this ... " carmelizing your onions " give a much better overall flavor ...




---


or at
( russpickde@comcast.net )


~ ~ ~ ~ ~ ~