Broccoli Cheddar Cheese Soup is one of my favorites ! This recipe started out with one that I originally found on the internet .... " and I only had to doctor it up a little for a better taste " .... and it's fantastic along with bread or rolls for dipping !

Even though it's good with just the Broccoli and Cheese .... My wife and I like to make it a little heartier by adding potatoes. ( See Tip & Ideas section below )

" ( ahhhh ... a cold winter night with a great soup, some good bread, and my babe by my side ! ) "

Ingredients: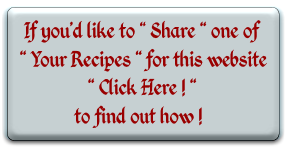 1 - Large fresh broccoli head " OR " 1 - 12 oz. or 16 oz. package of frozen broccoli florets - ( cut up in small pieces ) - ( * )
( Of course fresh is much better )
4 - Tablespoons of butter
1 - medium yellow onion - ( chopped )
2 - stalks celery - ( thinly sliced )
1 - 16 oz. carton of Half & Half
1/4 - cup of all purpose flour
1 - Tablespoon of Lawry's " Black Pepper " Seasoned Salt - ( " and only Lawry's " cause the rest ain't the same - pictured below )
" ( If you can't find Lawry's " Black Pepper " Seasoned Salt then ) "

use 2 teaspoons of regular Lawry's Seasoned Salt
and 1 teaspoon of ground black pepper

1 - 32 oz. box of Chicken Stock or Broth - ( stock is the better choice )
1 - large carrot ( grated ) " or " 1/2 cup of shredded carrots - ( chopped )
5 - cups of shredded " Sharp Cheddar Cheese " - ( divided )

Directions:
In a large pot over medium heat, melt butter.
Add onion and celery and cook until soft - ( about 5 minutes ).
Whisk in flour and let cook 1 minute.
Slowly add chicken broth and season with above noted seasoned salt and pepper.
Stir in broccoli and carrots and bring to a boil.
Then reduce heat to low and let simmer until vegetables are tender - ( about 30 minutes ).
Slowly add the Half & Half and bring back to a simmer.
Then stir in 4 cups shredded cheddar ( two 8 oz. packages ) until it's all melted.
Top each bowl with more shredded cheddar cheddar. Serve with bread of your choice.

Tips & Ideas: