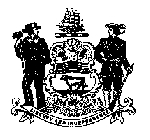 ( All weblinks within this document are "Blue" )
Last update:
September 11, 2018
The State of Delaware had a total of:
" 796 "
Soldiers and Sailors who "Gave Their All" during World War II
( I'm 99% sure all from Delaware are included )


The following listings was created in the memory of the Delawarean's that gave their all to their State and Country during World War II. Soldier's of the armed forces, as well as Merchant Marines, are both included in this listing.

I have created or found "online memorials" for these honored men using "Find A Grave". You will see a blue " Yes " behind their names and by clicking on the " Yes " you can see the memorial that either I myself or someone else has created for them.

On "many" of the online memorials you will see a small biography for each soldier which includes: parent's names, where they lived and where and how they actually died. If you see one without a bio and you have information on them please email me and I'll update their records.
Special Thanks To Find A Grave Members:

" Janice Hollandsworth " ~ For her great help locating burials and record updates " For Soldiers & Sailors Nationwide "
" ShaneO " ~ For his great help locating burials, taking photos, and record updates " For Soldiers & Sailors Nationwide "
" Jeff Hall " ~ For his great help locating burials, taking photos, and record updates " For Soldiers & Sailors Nationwide "
" John Dowdy " ~ For his great help with the Army Air Force, locating burials and flight crew reports " For Soldiers & Sailors Nationwide "
" Tim Cook " ~ For his great help with the Army Air Force, locating burials, taking photos, and flight crew reports " For Soldiers & Sailors Nationwide "

















Email any questions or comments to:
Russ Pickett