Delaware & Eastern Shore
Maryland Cemeteries
Online Catalogue<!IMG hspace=2 src="graphics/detime.gif" align=right vspace=1>
Assistance for Family Tree's
& Memorial Locations
Being one that enjoy's history and creating family tree's, I've started a never ending effort, along with many others, to catalogue Delaware Cemeteries ( "see below" ). To do this I'm entering information on the site called:

"Find A Grave" was started in 1995 by "Jim Tipton". Jim created the "Find A Grave" website in 1995 because he could not find an existing site that catered to his hobby of visiting the graves of famous people. The site now allows anyone to search or enter in information about anyone in any cemetery and basically build a memorial to them.
Check out the memorial page for my Grandfather to get an idea. Click on his name below:
Anyone can join in by simply registering for free by "Clicking Here"! All you need to give them is your email address, first name, last name, a public name (that others see online), and a password. That is all there is too it!
You can also browse all the records you want for free without registering by simply going to their home page ( "Click Here" ) and simply browse away!
Here are the links to the Cemeteries in Delaware & Maryland that currently have information:

( Listing is in Progress! )
( * = except new interrments )
Kent County: (DE)

New Castle County: (DE)

Sussex County: (DE)

Caroline County: (MD)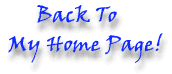 Email any questions or comments to:
Russ Pickett
russpickde@comcast.net
Last update: 4/7/2009